Name
Herbal Tea
Use
Digestive, Sleep, Anti- Oxidant
Other Uses
Medicine
Main Use
Medication and Sleep
Made of
Tea Leaves and Herbs
Herbal Tea is used for sleep, medication, digestive systems, relaxations, and detoxicating skin. It is made up of Natural Tea Leaves and Herbs, which presumably make up the medication part of the tea (since herbs are used for treating wounds). Along with it's natural essence comes relaxation and a good digestive system, leaving you off a healthy start.
Herbal Tea Descriptions
Edit
Detox Tea, Triple Leaf
: Cleansing and Revitalizing. Made with over 20 potent Chinies purification herbs, traditional support of the defenses, and Chinies herbs h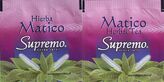 ealthy for the skin. Caffeine-Free, All Natural
Supremo: Anise Seeds Herbal Tea, since 1875.
Gypsy Cold Care: There is nothing like a hot, steaming cup of tea to make you feel like your taking care of yourself. Try our Organic Echinacea Plus, Throat Coat, Organic Lemon Echinacea Coat, Herba Tussin, Organic Echinacea Elder, Cold Care PM, and our Breath Easy.
Organic Throat Coat : Pharmacopoeial grade herbs are simply the highest quality herbs available. We are the only North American tea company to create herbal formulas using pharmacopoeial grade and conducting clinical testing on our formulas.